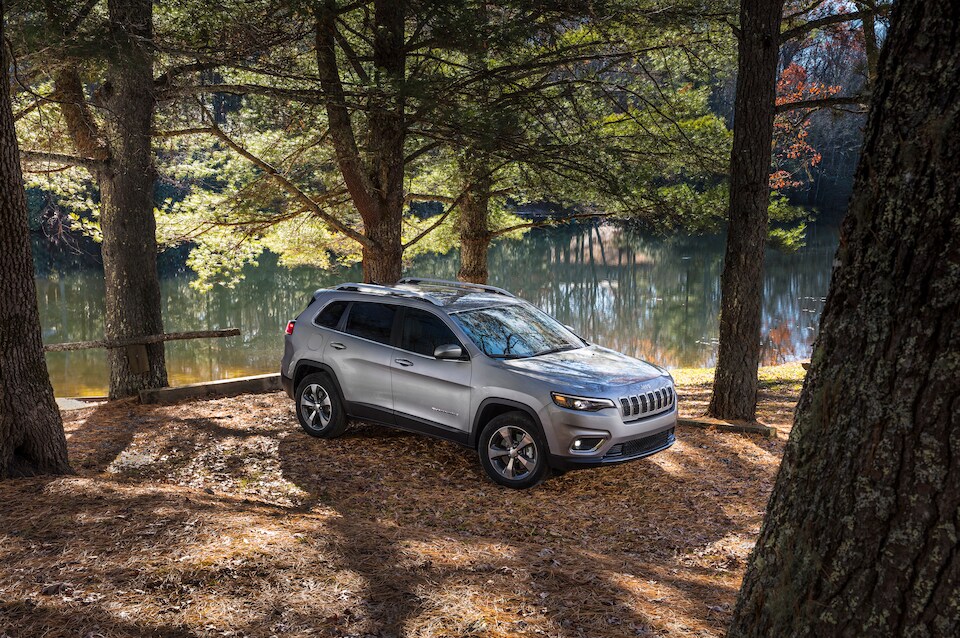 ​
Rough winter weather may be close on our heels, but you can put the legendary trailblazing power of the Jeep lineup to use and power through the coldest months of the season with ease. Jeep models like the Jeep Cherokee, Jeep Renegade, and Jeep Wrangler are designed to provide you with the capability you need to enjoy a ride that inspires confidence during any season whether you're conquering trails or just commuting around Royal Oak.
How Good is a Jeep Model in Snow?
With available sophisticated 4x4 systems, excellent ground clearance, and smart tech designed to give you optimal traction even when road conditions take a turn for the worse, the Jeep lineup steps up to the challenge of driving in winter.
Designed to Conquer Any Terrain
Slick road conditions are no problem for Jeep models equipped with a Jeep Brand 4x4 system. Combined with features like traction control, antilock brakes, and a brake lock differential, Jeep models can help you overcome slippery roads and gain the traction you need to get going (or stop) when you need it most as you travel around Warren, MI.
The Jeep Brand has spent decades perfecting the Jeep lineup's 4x4 systems, so when it comes to taking command of the road or trail in any weather and on any terrain, you can trust a Jeep model to come out on top and help you get where you need to go around Troy, MI even when nature seems determined to hinder your journey.
Test Drive a Jeep Model Today
We have plenty of new and used 4x4 Jeep models of all shapes and sizes for sale at our Jeep dealer near Sterling Heights and Southfield, and each one is ready to help you take control this winter. Stop by our dealership today to learn more about our expansive inventory and see what makes Jeep models so effective in snow!