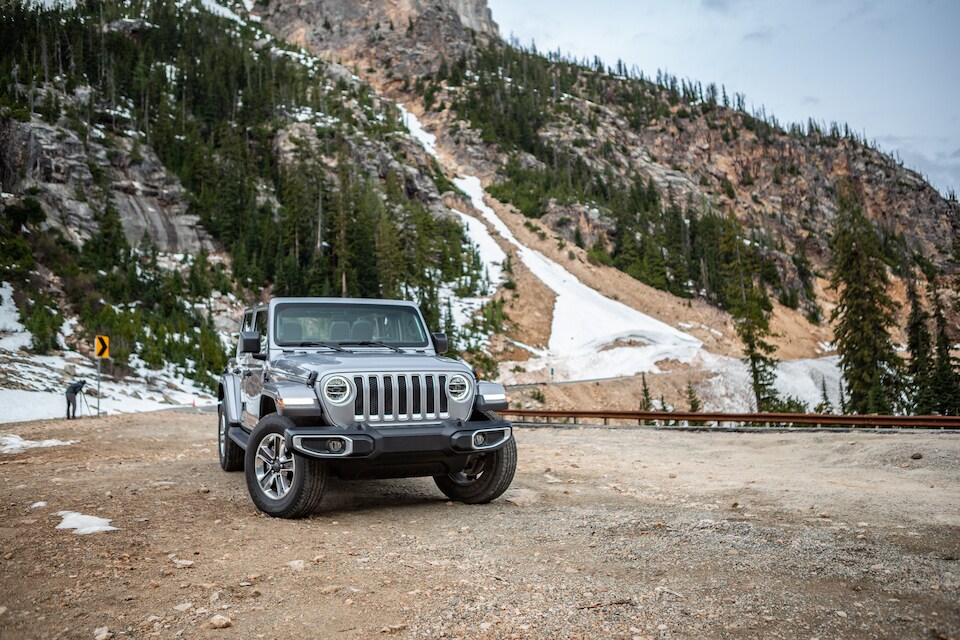 ​
Winter driving around Royal Oak can be treacherous, but taking on winter weather behind the wheel of a Jeep model can make the ordeal feel much less stress-inducing. If you drive a Jeep model equipped with part-time 4WD, you can kick your adventure into gear to take on hazardous wintry roads by easily shifting your SUV's power to provide you with optimal traction when the need is the most crucial.
What is Part-Time 4WD?
If your Jeep model has a part-time 4x4 system, it means that it typically runs in 2WD mode, but that it has the ability to engage 4WD mode to give you an edge on tough terrain when you need it. Such tough terrain includes the wintry obstacle course that can crop up on Warren, MI roads during this time of year.
How Part-Time 4WD Works
Unlike a full-time 4x4 system, which is always active, a part-time 4WD system does not make use of a center differential, which would give front and rear driveshafts the ability to turn at different speeds. Instead, part-time 4WD locks the front and rear driveshafts, which gears this system more towards giving you more traction when you need it during off-roading adventures around Troy, MI and when road conditions are less than ideal.
Switching to 2WD mode when the roads are good and 4WD mode when the roads are slick (or not there at all) is the best way to take advantage of your car's abilities and help your Jeep model last longer (using part-time 4WD when you don't need it can cause excessive wear).
How to Engage Part-Time 4WD
Shifting to 4x4 High-Range mode when roads get slick or snowy can help you gain traction. This mode is designated as "4H" on your gear shifter.
You can shift into 4x4 High-Range mode at a stop or while you're in motion, though you shouldn't make shifts at speeds higher than 55 miles per hour.
When you reach better road conditions, be sure to shift back into 2WD mode to help your Jeep model stay in great shape.
Stop by our Jeep dealership serving Sterling Heights and Southfield today if you have any questions about winter driving with the Jeep Brand!