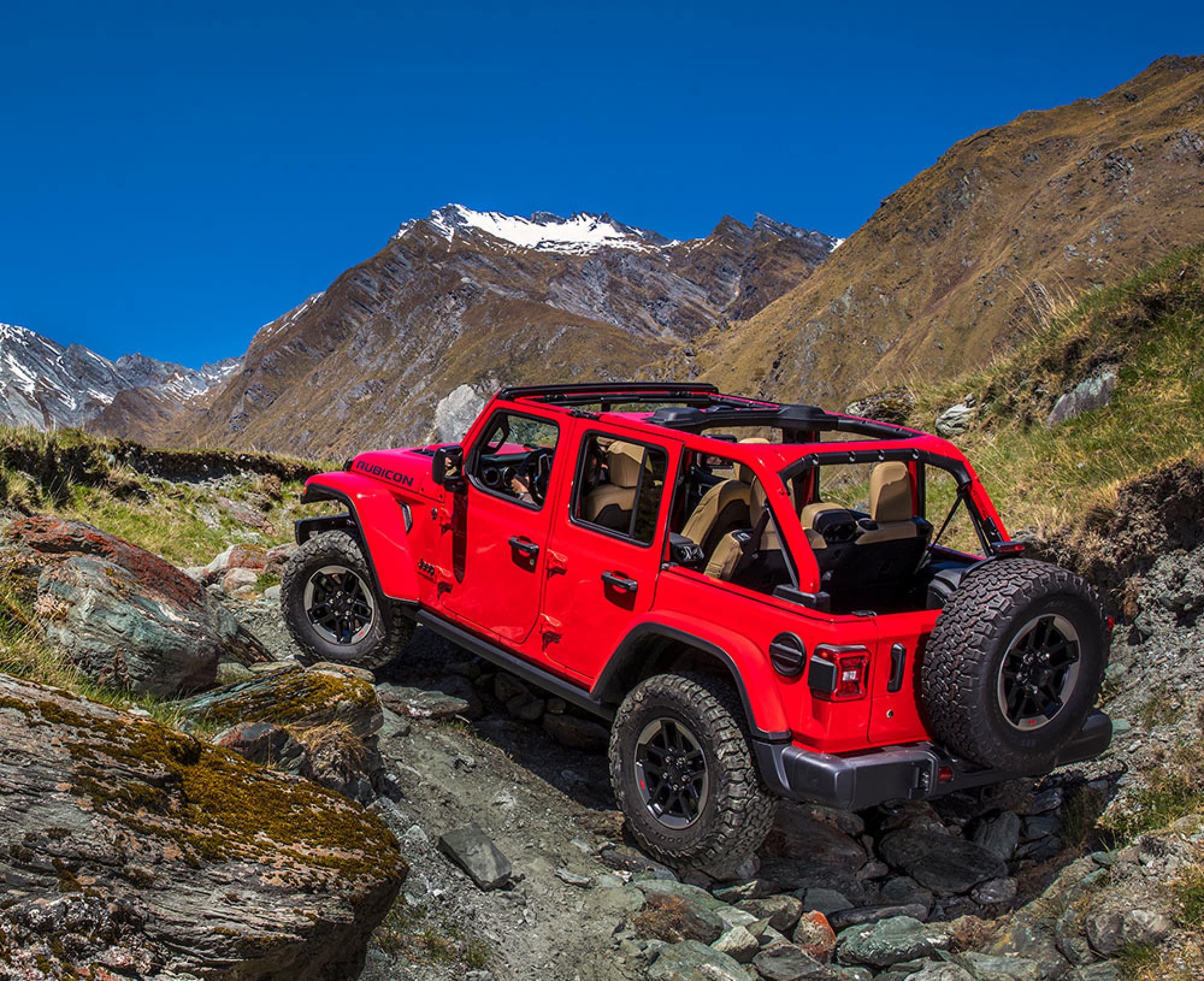 Jeep Dealer serving Lathrup Village MI
We here at Village Jeep specialize in all things Jeep, which means we know everything there is to know about Jeep's. Our sales team will be able to cover all the different trim levels of the Jeep vehicle you're looking at, so you know you're going home with one that checks off every item on your list!
Getting from Lathrup Village to Village Jeep
Living in Lathrup Village means you're only 10 minutes away from our Village Jeep dealership over in Royal Oak, MI! It's a pretty straight forward route to get to our dealership too from Lathrup Village. You'll start your journey by heading north on Southfield Rd towards Sunset Drive. After 1.7-miles you're going to turn right onto 13 Mile Rd. You'll stay on this road for 1.9-miles until you take a right onto Woodward Ave. Just past Wahlburgers, you're going to take a U-turn. After you pass Memorial Park you're going to want to be on the lookout for our Village Jeep dealership on the right.
About Lathrup Village Michigan
Lathrup Village is situated inside Oakland County and is surrounded by the city of Southfield. Lathrup Village was founded and developed by Louise Lathrup Kelley during the early 1920s. Louise implemented rigorous standards, including having houses built only of masonry construction. Louise's husband, Charles Kelley had previously worked for the Detroit News as a real estate writer and was able to bring in talented architects to design many of the custom homes in Lathrup Village. Most of Lathrup Village is apart of the Lathrup Village Historic District, and in turn is apart of the National Register of Historic Places list.
View Our New Jeep Inventory
If you're from the Lathrup Village area and have been feeling the need to upgrade your vehicle, then please consider stopping by our online site for a complete selection of new Jeep autos. For daily commutes or long road trips, Village Jeep is sure to have something in stock to meet your goals.
Certified Pre-Owned Jeep Inventory
Searching for a pre-owned vehicle in or around Lathrup Village, Michigan? With our variety you won't need to shop anywhere else. Shopping for a pre-owned car that fits your needs and budget is easy thanks to our wide selection of used vehicles.
Jeep Loans near Lathrup Village
We have the tools, information, and professional help you'll want to find the perfect car loan that fits your budget. With helpful financial experts on hand to aid you, we at Village Jeep can get you a loan that fits your budget without the hassle. We look forward to assisting you and getting you the best deal!
Jeep Auto Shop near Lathrup Village
If you have got a problem with your Jeep vehicle, then bring it by and let our talented service personnel diagnose and solve the problem. If you're having trouble finding certain parts or accessories, our experienced staff can aid you. If you're interested in our service then please arrange an appointment for your vehicle.
Lathrup Village Resources
Check out these resources to learn more about Lathrup Village, MI!