Visit Off-Road Locations Near Royal Oak, MI.
Anyone can travel on the road, but it takes an adventurous individual to travel off-road. Do you identify as one such thrill-seeker? Then you are in luck because there are many off-road centers near Royal Oak, Michigan. For your convenience, we listed several of the most popular sites and their attractions below. We encourage drivers-turned-explorers who want more excitement to take a closer look at each one to learn more!
Bundy Hill Off-Road Recreation
Bundy Hill Off-Road Recreation is a privately owned off-road park that features diverse terrain ranging from muddy passageways and rock crawls to wooded trails and more. Vehicles such as a Jeep with 4x4 capabilities are more than welcome to trek through its 350 acres. To accommodate people of different skill levels, there are four types of trails with varied degrees of difficulty. For even more fun, racing and track events are also held regularly. The outcome is an enjoyable experience overall. Additionally, you will have access to the following conveniences at the park:
Designated camping sites
Shop on-site and a restaurant nearby for food  
The Mounds Off-Road Park
The Mounds Off-Road Park is unique in that it is open 365 days out of the year, no matter rain or shine. Entry is affordable, but for off-road enthusiasts who make excursions a routine part of their lives, there are seasonal passes available as well. With approximately 370 acres including rock climbs and mud bogs, there is no shortage of areas to explore! "Making grown men cry since 1971," this park is the go-to site for folks who want to put their abilities to the test. Of course, there are leisurely zones for you and your loved ones to enjoy too such as:
A public pavilion area for picnics
The Wolverine Campground
Twisted Trails Off-Road Park
Our last recommendation, but certainly not least, is the Twisted Trails Off-Road Park. There are over 200 acres of land, and they are sectioned off to five different trail levels with difficulty ranging from easy to extreme. There are even obstacle courses like Holey Moley, Picker Valley, and Twisted where you can push your courage to its limits. Another drawing point of this particular site is that there are numerous events held throughout the year, such as the beloved Jeep Blessing Welcome and Games affair that takes place in May. In addition to these factors, you will appreciate the park for the following:
Crystal View Campground
Outdoor Stage for Live Performances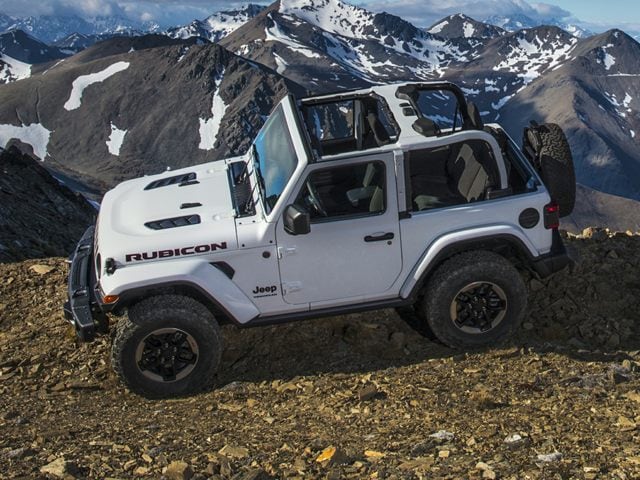 Get an Off-Road Jeep Today at Village Jeep
Interested in participating in off-road fun? Then you need a vehicle that is fit for the job! Fortunately, Village Jeep is located right nearby too. Just visit 31200 Woodward Avenue, and we can get you behind the wheel of a new Jeep model equipped with 4x4 confidence today.