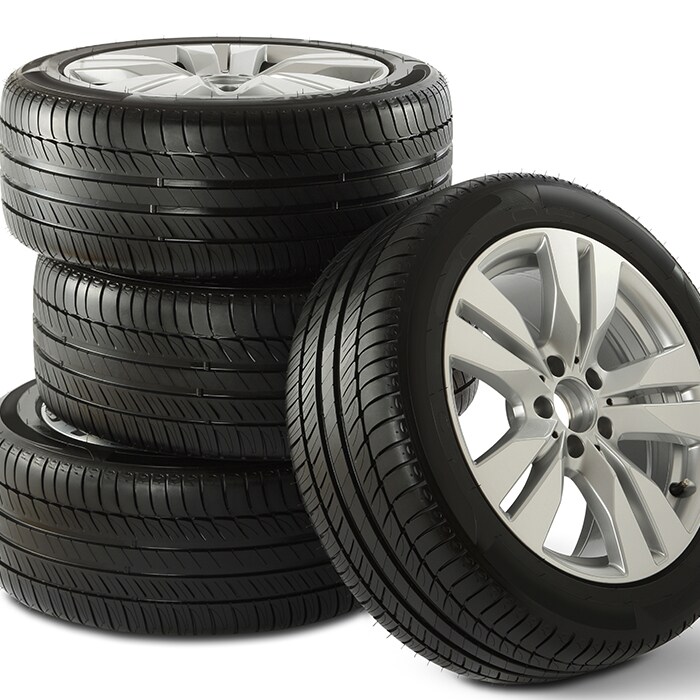 Off-Road & Winter Tires in Royal Oak
The Jeep-brand off-road tradition is reflected by those who drive one. That's why Village Jeep is proud to be the place where campers from Warren, hunters from Troy, mountain bicyclists from Sterling Heights, and rock climbers from Rochester Hills go for all their vehicle's tire needs.
No matter what vehicle you drive, whether it's a classic Jeep Wrangler, a new Jeep Renegade, or a vehicle from another make and model, Village Jeep has the tires you need at an affordable price. Best of all, the experts mechanics at our on-site parts and service center will ready to install them and get you back out on the trail in no time.
While Village Jeep stocks all kinds of passenger and performance tires, our specialty lies in winter and off-road tires. Winter tires are key to your vehicle's safety and performance every time the temperatures drop, which is why we go the extra mile to ensure you get the best tire for your vehicle and driving habits. Similarly, nothing ruins a weekend off-road adventure like getting stuck in the mud.
The Village Jeep tire experts are always here to help you get the tires that are an appropriate fit for your vehicle and your driving habits, so that every ride is a safe one. Stop by today or contact us to learn more about your tire options here at Village Jeep.
Request a Quote
* Indicates a required field